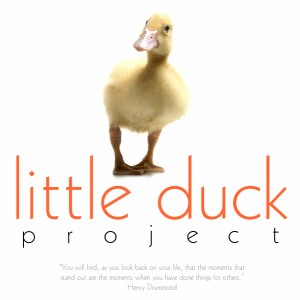 When founding NTX CPR, our goal was simple – build a company that made the communities it served a better place to live. While, in and of itself, CPR is a tremendous skill that can help save lives, we wanted to do even more than just teach CPR classes.
We wanted NTX CPR to be a pillar in the community….. the benchmark for measuring how a company can give back and help others to fullest extent possible.
For this reason NTX CPR has embarked on the "The Little Duck Project."
Under the "Little Duck Project" NTX CPR will offer CPR classes and donate 20% of the revenues generated to the school, club, deserving individual, church group or a charitable organization of the sponsoring organization's choice.
While NTX CPR is a small business, like a pebble thrown into a pond, we hope to create a ripple effect that touches the lives of deserving individuals throughout Texas and abroad by encouraging other companies to see how they too can have the same sort of impact on their communities.