[vc_row][vc_column][vc_column_text]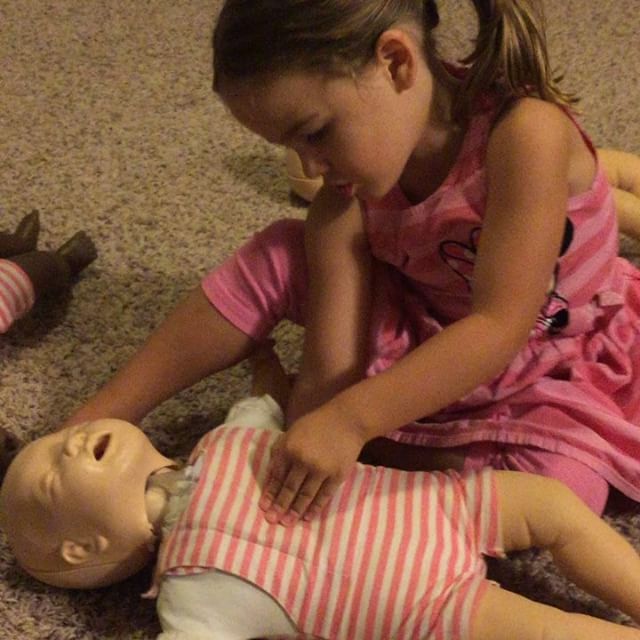 [/vc_column_text][/vc_column][/vc_row][vc_row][vc_column][vc_column_text]You are never too young to learn the basics of helping someone.  Meet Talie she is our youngest and she firmly believes these Baby Annes need her help resuscitating them! She had 3 babies lined up and performed high quality CPR on all three.  "I'm saving the babies, mommy".  Ah, so precious.. Okay, Yes! I am biased!
What about the special young people in your life? Will they know what to do in an emergency?
In July we are offering several options for young children to learn the basics of CPR at  "Independence Day" rates all month long!  Email: Adrian@ntxcpr.org to reserve a space for the young person in your life!!
Class A: Ages 8 – 11 will learn CPR for infant and children along with what to do if he or she is choking or if a friend is choking. We will also cover how and when to call 911.  $25 (cash or check only, please).
Class B: Ages 12 – 15 will learn CPR for infant, child, and adult, Relief of Choking and they will make their own First Aid Kit.  This is an excellent course for students who are becoming interested in babysitting. $45 (cash or check only, please).[/vc_column_text][/vc_column][/vc_row]